Meet the Nafshenu Team
"People want their religion to be transformative.
They want it to be responsive to their hearts and souls. Let's meet that need."
Rabbi Larry Sernovitz - NJ Pen, Feb 14, 2017
Rabbi Larry Sernovitz: Founder/Rabbi
Rabbi Larry Sernovitz founded Nafshenu with the understanding that Judaism must be reimagined to remain relevant and meaningful in today's world. With this in mind, Rabbi Sernovitz set out to create a model of Judaism and Jewish life in Southern New Jersey that would be bold, courageous, and transformative. Assembling a core team of families who also believed in this vision, Nafshenu was created with a foundation that Jewish life first and foremost is about people, about their hopes and dreams.
Rabbi Sernovitz has been focused on areas in his rabbinate that include education, interfaith matters, prayer and spirituality, and social justice. He is involved with Faith in New Jersey and serves as a Chaplain for the Cherry Hill Police Department. In April of 2016, Rabbi Sernovitz received the Ambassador Award from the New Jersey Governor's Council on Mental Health Stigma. Prior to coming to Cherry Hill, he served Old York Road Temple-Beth Am in Abington, Pennsylvania, where he was honored to serve as Vice-Chair of the Montgomery County Advisory Council of the Pennsylvania Human Relations Commission and received its Trailblazer Award in 2013 at the annual Civil Rights Luncheon. Rabbi Sernovitz is also passionate about Jewish Genetic Disease Awareness and has spoken around the country, advocating for testing among those of child bearing age.
Rabbi Sernovitz received his B.A. from the University of Pittsburgh and his Masters in Elementary Education from Temple University. While at HUC-JIR, he was the proud recipient of the Rabbi Edwin N. Soslow Prize in Jewish History. Prior to rabbinical school he taught fourth grade in the Cheltenham School District, which is located in the Northern Suburbs of Philadelphia.
Rabbi Larry Sernovitz is happily married to Rebecca and is the proud father of Sam, Daniella and Eden.
Noah Levine: Music Coordinator
Noah is a junior at Drexel University in Philadelphia, studying Music Industry with a focus on recording technology and music production. He is from central New Jersey and grew up at Anshe Emeth Memorial Temple in New Brunswick, where he discovered his passion for music. Attending URJ Camp Harlam for three years, Noah learned countless songs, prayers, and melodies that intensified his love for Jewish music. High school offered him new opportunities in the Jewish music world, with chances to play with musicians like Dan Nichols, Alan Goodis, and Noah Aronson. These experiences coupled with Noah's many years of songleading, performing, and leading services with different congregations/age groups have given him a unique perspective from which he can help lead prayer through music. At Nafshenu, Noah hopes to help bring music and joy to services, following in the footsteps of two amazing Music Coordinators who have both already brought so much to the community. Most importantly, Noah is excited to work with the students at Nafshenu, fostering their love for both Jewish and secular music as a vehicle for prayer and healing.
Eric and Shera Goldstein
Eric and Shera Goldstein are proud to be founding members of Nafshenu.
Eric is Nafshenu's photographer. A lifelong resident of the area and active member of a local synagogue in his youth, Eric is proud to be working alongside other families to make Nafshenu into the type of Jewish community that he and his family can call home. Being a part of this process holds a special place to Eric, as both his maternal and paternal grandparents were founding members of their synagogues in their respective hometowns on Long Island, New York.
Shera is the chair of the Core Team and will be leading Nafshenu's Hadracha (Education) program for children in Pre-K through 12th grade. She holds a Master's degree in Education (Reading) and is a certified Reading Specialist. She taught second grade for eight years and currently works as a literacy instructional coach. Shera is excited to be a part of the Nafshenu family along with Eric and their daughter, Lila.
Lauren Thompson
Lauren Thompson currently resides in Cherry Hill with her husband Stephen and her two sons, Paul (11) and Jason (8). After graduating Cherry Hill High School East in 1991, Lauren went on to receive her Bachelor's degree in Accounting from Rutgers College – School of Business and became a CPA.
As an interfaith family, Lauren and Stephen decided to provide their children with the foundation of Judaism. However, not having grown up connected with the Jewish community through a synagogue or religious education, Lauren had been searching for her place in the Jewish Community for many years. Finally feeling inspired by Rabbi Larry, Lauren became a Bat Mitzvah in 2015.
Both Lauren and Stephen are extremely excited to be one of the founding members of Nafshenu, and is confident that its presence will be able to connect many people who are also searching for their place in the Jewish Community, one where everyone will feel like they belong. Lauren currently serves as Nafshenu's treasurer.
Gary Goldberg
Gary Goldberg is a life long member of the Jewish Community in South Jersey. Gary received his BA in Psychology from Rutgers and an MSW from Yeshiva University Gary has extensive experience in Child and Adolescent Psychotherapy. He is excited to be a member of the Core Team of Nafshenu. Gary loves Nafshenu's spirituality and is looking forward to enhancing his Jewish life and identity. He currently coordinates Nafshenu's Social Justice program.
Gary is the proud father of two sons: Steven (32) who is a software engineer; and David (28) who is a third year emergency medical resident at Duke University Medical Center.
Drs. Amy and Glenn Articolo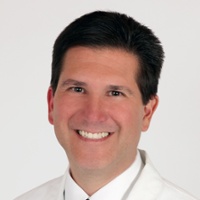 Dr. Amy Articolo, a weight loss physician and co-founder of Salvéo Weight Management in Voorhees Township, New Jersey, earned her Bachelor of Arts degree from the University of Pennsylvania in 1993 where she was awarded cum laude honors upon graduation. She went on to earn her Doctorate of Osteopathy degree from Philadelphia College of Osteopathic Medicine in 1998. She then completed her internship and residency at the University of Medicine and Dentistry of New Jersey in obstetrics and gynecology from 1998-2003, where she was elected chief intern and chief resident during her term. She was awarded the Ralph J. Onofrio Surgical Award upon graduation. She enjoys spending time with her family, reading, running, skiing, and traveling.
Dr. Glenn Articolo is a graduate of the Jefferson Medical College of Thomas Jefferson University. Following medical school he completed a residency in diagnostic radiology at the Thomas Jefferson University Hospital followed by a fellowship in body imaging (CT, US, MR) at Johns Hopkins Hospital. Dr. Articolo has authored several publications and participated in a number of scientific presentations. He is certified by the American Board of Radiology.
Amy and Glenn reside in Marlton, New Jersey. They have two daughters, three cats, and a dog named Waffles.
Tracey Diamond
Tracey Diamond is of counsel with Pepper Hamilton LLP, where she practices in the areas of employment law, human resources counseling and employment litigation. She also is a New Jersey Superior Court Rule 1:40 qualified mediator and an adjunct professor at Drexel University Kline School of Law. Tracey is regularly called on to speak and write about employment law issues and is the editor of the HiringtoFiring.law, a legal blog.
Tracey previously served as director of human resources and operations for Jewish Federation of Southern New Jersey. The mom of three amazing kids, Tracey got to know Rabbi Larry while working with him on her daughter, Chloe's bat mitzvah. She is thrilled to be a part of forming this vibrant and meaningful community.
Ana Osorio Medina
Ana Osorio Medina was born in Orange County-Essex NJ but grew up mostly in Southern California where she graduated high school in San Bernardino County. She is a certified and registered dental assistant but currently helps run and manage Medina's tree removal service which she co-owns with her husband Tito.

With Nafshenu, Ana is an active participant and leader in all parts of the community. "No" is not in her vocabulary. She is always trying to find new ways to get involved and lend a helping hand. She recently developed a passion for social justice, particularly immigration justice work, and has been very active. She recently had a beautiful ceremony in May of 2017, bringing together all of the wonderful teachings that she had been learning over the years as she was welcomed officially into the Jewish community. Choosing Judaism was a huge transitional moment in her life and the life of her family. Ana is a mother of 3 lovely daughters who love Judaism and embrace it.
Becky Sernovitz
Becky Sernovitz is proud that her family is creating something new and innovative in South Jersey. She has been impressed with the Jewish community since moving to Cherry Hill, and now can't imagine not living in walking distance from the JCC and having friends connected to all the wonderful worship opportunities that exist in Cherry Hill. She is a proud board member of the Jewish Federation of Southern New Jersey.
Becky works at Accenture as the Operations lead for the Advanced Degree Campus Recruiting team, and has been at Accenture, on the same team, since moving back to the Philadelphia area ten years ago. She grew up in Plymouth Meeting, PA, and if she and Larry had to leave her true home, New York City, she was thankful that it was to move back home to the Philadelphia suburbs.
Becky and Larry have three children, Sam, Daniella and Eden, who look forward to enjoying all that Nafshenu has to offer them and to interrupting their father during services whenever possible.
Strategic Advisory Council
The Strategic Advisory Council is a team of dedicated individuals who serve to create and implement Nafshenu's long term strategic plan and ensure Nafshenu's financial stability.
Rabbi Larry Sernovitz and Shera Goldstein, Nafshenu's president, also serve as members of this Council.
Brad Molotsky
Brad A. Molotsky practices in the area of real estate law. Mr. Molotsky's primary practice is focused in the areas of commercial leasing, acquisitions and divestitures, property management, financing, public private partnership (PPP or P-3) and real estate joint ventures (including mixed-use development). He also has deep experience in board governance and managing public company issues such as enterprise risk, internal audit, compensation, proxy statement preparation and review, as well as energy efficiency and sustainability and corporate social responsibility.
Prior to joining Duane Morris and for nearly 20 years, Brad served as executive vice president, general counsel and corporate secretary of Brandywine Realty Trust. At Brandywine, Mr. Molotsky was responsible for all legal operations of the company, including acquisitions and divestitures, financings, joint ventures, board matters, insurance procurement, litigation oversight, SEC filing oversight and the legal aspects of capital raising. During his tenure, the company grew from 40 buildings to approximately 300 buildings, totaling 28 million square feet
Mr. Molotsky was named general counsel of the year by the Philadelphia Business Journal in 2014 and NJBIZ in 2013 and was awarded the Martin Luther King Community Service award in 2014.
Mr. Molotsky is a 1989 cum laude graduate of Villanova University Law School, where he was Order of the Coif, and also earned an M.B.A. in Finance from Villanova University. He is a 1986 cum laude graduate of the University of Delaware. Mr. Molotsky has also earned his LEED AP O+M certification. He also has earned an AV Preeminent® peer review rating from Martindale-Hubbell®.
Steven Kantor
Steven Kantor is Executive Vice President and Principal of KEH Insurance Agency, Inc. Steve has a vast and notable background in professional services sales, business consulting, management liability and risk management throughout multiple industries. He has earned the Management Liability Insurance Specialist (MLIS) designation from the International Risk Management Institute. This Property and Casualty Insurance designation identifies individuals who have satisfactorily completed examinations exploring the various aspects of management liability exposures and coverage forms.
Steve has been Managing Director at Jefferson Wells International, as well as a Manager of Business Development at Smart and Associates. He also co-founded the Complete Enrollment Agency, a non-profit organization created to help seniors with low incomes enroll in government benefits to improve their quality of life. He was also the co-founder of Eldersearch.com which became a leading online community to provide support and resources for those caring for a loved one suffering from alzheimers disease. The company was acquired by The Fischer Foundation for Research in 2001.
Steve serves as a member of the Board of Trustees of Destination Imagination where he is the Chairman and founder of the International Advisory Council.
Prior board memberships include being a founding member and Chair of the Philadelphia Board for Corporate Governance which Steve created in 2001 as an educational and networking group supporting executives of publicly traded companies in the Philadelphia region. He was a member of the George and Lois Krall Center for Corporate and Executive Education at Drexel University and the Rohrer College of Business at Rowan University, a member of the National Philanthropic Trust, a member of the Board of Directors of Junior Achievement Delaware Valley, and a member of the board of Trustees of Rutgers University (Camden, NJ).
Steve has been a judge of the Wharton School of Business – Business Plan Competition (2004-2009), a judge in the Fox School of Business at Temple University – Business Plan Competition (2005), and a judge in the Rohrer College of Business – Business Plan Competition (2010-2011).
In 2004, he was awarded "40 Under 40" by the Philadelphia Business Journal, and received the Leadership Award from the Multiple Sclerosis Society.
In 2008, Steve created and was the founding Chair of the Technology Leaders of the Delaware Valley. In 2012, he started and is founding co-Chair of the Life Sciences Collaborative. He also is the founder and Chairman of the Calling All Angels Gala to benefit the CARES Institute (Child Abuse Research and Educational Services) at Rowan University School of Osteopathic Medicine. Proceeds from the benefit have now totaled more than $ 1 million.
Arthur Skaroff
Arthur Skaroff brings 40 years of synagogue involvement to the Nafshenu Strategic Advisory Council. At Tiferet Bet Israel in Blue Bell, Pennsylvania, he has been a board member and has been chair of the youth, membership, and daily minyan committees. He is currently the head usher.

After earning a B.S. in mechanical engineering from Penn State University, Art was associated with two aircraft companies. He has owned businesses in the automotive aftermarket, and is currently co-owner of Art & Mark's Auto (www.artandmark.com) in Norristown, Pa. Art is the immediate past treasurer of the Automotive Service Association (ASA) of Pennsylvania and is treasurer of the Montgomery County chapter. He lives in Plymouth Meeting, Pa. with his wife, Debra.

Art has been observing the evolving dynamic of American Jewish life and community, and is enthusiastic about participating in the establishment and growth of Nafshenu.
Dr. Amy Articolo
Dr. Amy Articolo, a weight loss physician and co-founder of Salvéo Weight Management in Voorhees Township, New Jersey, earned her Bachelor of Arts degree from the University of Pennsylvania in 1993 where she was awarded cum laude honors upon graduation. She went on to earn her Doctorate of Osteopathy degree from Philadelphia College of Osteopathic Medicine in 1998. She then completed her internship and residency at the University of Medicine and Dentistry of New Jersey in obstetrics and gynecology from 1998-2003, where she was elected chief intern and chief resident during her term. She was awarded the Ralph J. Onofrio Surgical Award upon graduation. She enjoys spending time with her family, reading, running, skiing, and traveling.
Sat, August 18 2018 7 Elul 5778